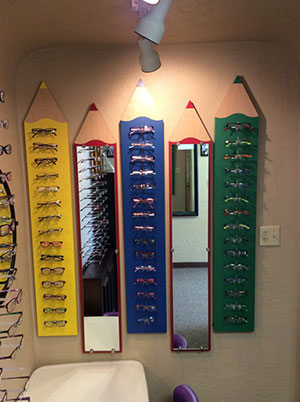 One of every four school age children has an undiagnosed eye problem. The eye checks given at school just cannot cover the scope of issues that are involved in a comprehensive eye exam. An annual eye exam is always a preferred method of diagnosing problems with your child's vision. Do not wait until they complain of headaches, or not being able to see the board in the classroom. Take the proactive approach and have your child's eye checked regularly.
We have a large selection of frames for youth. We have many metal and plastic options with trendy colors and cool designs such as rhinestones and flames. Most frames include spring hinges, and all have a one year warranty.
Our lenses are made of Trivex material, currently the strongest lens material available. It has 100% UV protection, it is shatter resistant, and comes with a one year warranty against scratching or damage. It is also available in Transitions.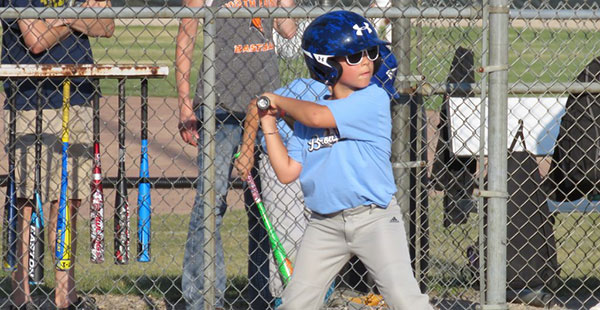 These coloring pages are brought to you by Eye Didn't Know That! Each PDF coloring page includes a fun fact to educate you about keeping your eyesight healthy! Click on the image to open the PDF.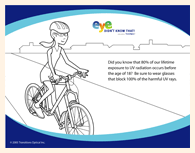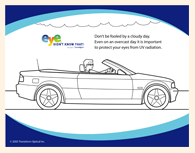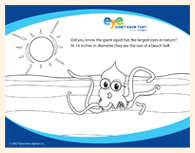 Did you know?
The giant squid has eyes the size of beach balls.
Did you know?
Your eyes blink over 10 million times a year. That's a lot!
Our Amazing Eyes
This eye quiz is brought to you by Eye Didn't Know That! Click the image below to download it and correctly label the parts of the eye!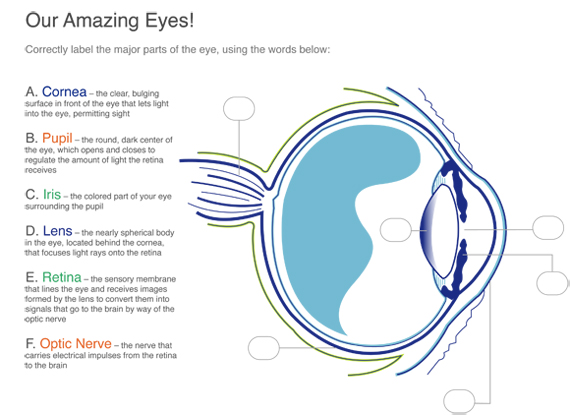 Did you know?
The cornea of a shark is so similar to the human cornea that it is used in eye surgeries.